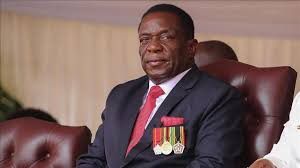 To His Excellency the President Emerson Dambudzo M.
Président of the Republic of Zimbabwé
Subject Matter:Demolitions Of Housing Units in some Suburban Areas of Greater Harare.
We, as the International Coalition Against Coronavirus, noted with concern, the demolitions of houses in some parts of our great City of Harare which demolitions have been done at the wrong time, putting our people at risk of the following:
1. Coronavirus, a global pandemic is spreading
2. The onset of a rainy season predicted to be above normal
3. There is no shelter planned for the people affected.
With regards to the above-mentioned, the Government of President Emerson Dambudzo Mnangangwa has not taken into consideration the need to investigate or better inform the suffering people who are now found with no shelter at all and risk catching Coronavirus and other water-borne diseases.
Our request to Your Excellency is the considerations of the Human Rights of the little children and their mothers who are now exposed to the pandemic to the rough weather elements of the Coronavirus a period which you have even banned the elections.
This is why we are raising this issue to STOP 🛑 THE DEMOLITIONS WITH IMMEDIATE EFFECT.
International Coalition Against Coronavirus is a non partisan organization fighting for the right of African people in Africa.
We have to write to your good offices to intervene in this disastrous situation in the Budiriro areas and surroundings.
We are not supporting any illegal structures but demanding the rights of the people of Zimbabwe to be respected by the authorities including the City Fathers and the Local Government Minister and whoever is said to be behind these demolitions.
Your Excellency this begs your immediate attention to stop these demolitions as a Father of the nation.

International Coalition Against Coronavirus is appealing to all international organizations to give shelter to the suffering victims in in the affected areas of Greater Harare to help shelter our fellow citizens who have been caught in Harare demolitions scandal.
It is our call that the processes and causes of both illegal settlement AND demolitions be investigated to avoid recurrence.
Mr President, kindly investigate the land barons and save the lives of the suffering people now without shelter.
International Coalition Against Coronavirus is looking forward to your urgent attention securing shelter for these people under the pandemic.
We all look forward to your immediate actions and on behalf of all International Coalition Against Coronavirus board on theAfrican continent.
Humble regards
Chandangwinyira Chose
1st Vice President
South African Charter
+27798225690
Email:jeremiah1959@icloud.com
Toure MOUSSA ZEGUEN
Chairman ICAC AD Executive Board
Email :mspdinfos@gmail