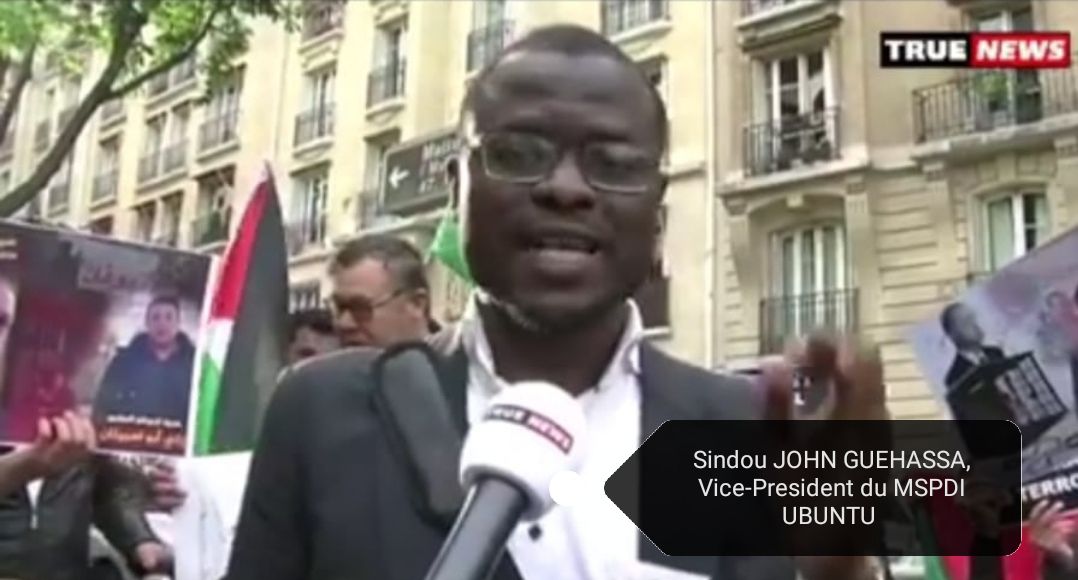 EXCLUSIVE INTERVIEW: SINDU JOHN GUEHASSA DECLARE: WE ENCOURAGE THE IVORIANS AND MALIAN DEMOCRATES FOR AFRICAN SOVEREIGNTY AND UNITY.
Mspdi Ubuntu September 14, 2020 0


INTERVIEW JOHN GUEHASSA
SINDOU JOHN is an Ivorian Pan-Africanist living in exile in France. He explains here his fight and his new role after his appointment as vice-president of the MSPDI UBUNTU in charge of Mobilization in Europe. Read exclusively.
Afrikanews: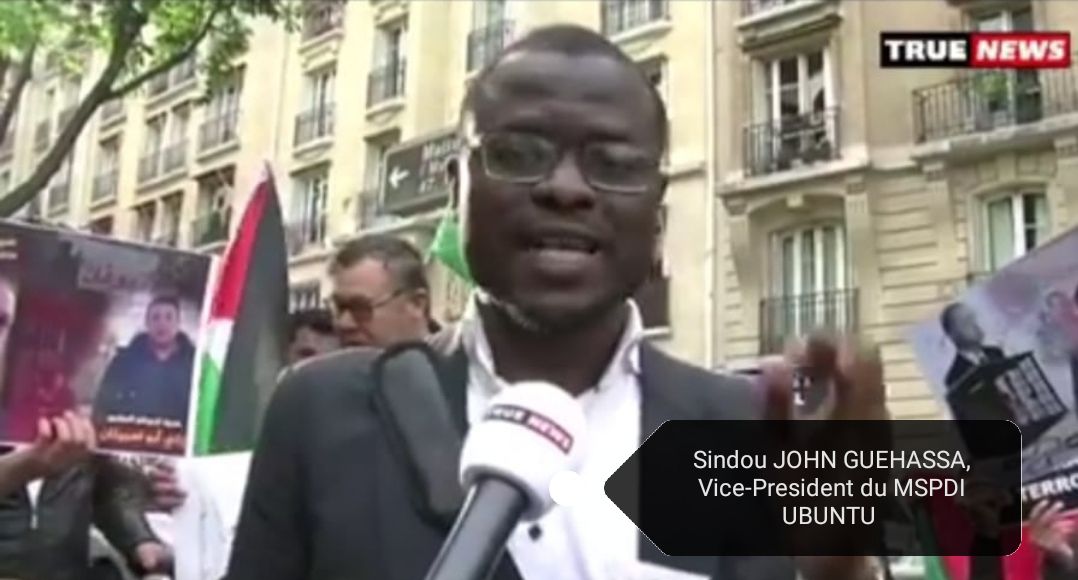 you have been known from Cote d Ivoire until now as an Ivorian fighter, activist, community leader and political exile. We have just learned that you are now the 2nd Vice President of MSPDI UBUNTU, Spokesperson in charge of mobilization in Europe. Can you give us your reaction and explain your new role?
SINDOU JOHN GUEHASSA
First of all, I would like to say thank you for your antenna, for the opportunity you are offering me on this day to light up the lantern of our fellow citizens and all of all Africans eager for self-knowledge, namely knowledge of the glorious history that black Africa went through two hundred thousand years before other races took advantage today. Indeed, quite exactly, I was not only a community leader but also a patriotic leader because my fight was relative to the sovereignty of my people and of all Ivorians.
Today, as the second Vice President of the MSPDI UNBUTU, spokesperson in charge of mobilization in Europe for which I would like to greet the president Mr TOURÉ MOUSSA ZEGUEN who trusted me by appointing me to this post. Namely my mission, it will consist in raising awareness, galvanizing, raising awareness, de-alienation and deradicalization of all black Africans and Afro-descendants for our unity without delay and without conditions. So make all the black African compatriots understand the meaning of Pan-Africanism.
Afrikanews:
Today Mali and the Ivory Coast are under the lampposts of the news in Africa. What is your reading and what do you intend to do?
John GUEHASSA:
Yes indeed these two questions are very important in the sense that the Ivorian and Malian situations are closely linked to the combat of the MSPDI UNBUTU. So, let me say that there is a lot to do. Looking at the Malian question, the people already have their hands on the alarm bells. 90% of Malians agree with the change that has been made. I do not see any divergence within and about the power currently held by the army which apparently is on the same wavelength as the Malian people. Except ECOWAS that we should together sensitize or fight vigorously so that they immediately withdraw their murderous embargo which is retrograde and inexplicable. Now he will have to make a lot of sacrifices because Mali is going to be faced with an enormous number of difficult situations because black African countries are going to help put Mali with its back to the wall. You know that countries walk through bilateral relations. However, awareness and education must be done on the patriotic issue namely the disadvantages and advantages of wanting to be sovereign. There is a price to pay for aspiring to Infinite Happiness. The price is hunger, disease and afterwards the fallout is totally satisfactory. ECOWAS does not work for the African peoples but in the pay of Francafrique. Countries in black Africa have passed, more or less, hands down the test such as Botswana, Ghana ... etc but much remains to be done. In any case, I encourages all the Malian people to stay the course of resistance until victory. They must know that they are not alone and that the MSPDI is at the front with them both in the transition and after.
As for the Ivory Coast, as an Ivorian, I would like to ask the people to stay the course of what they have already started. That is to say prevent any presidential candidacy of Mr Alassane Dramane Ouattara because no election will make Mr Alassane Dramane Ouattara leave. If the Ivorians want to continue the political activism of fear or in the salons, Mr. Alassane Dramane Ouattara will last forever in power. Today with